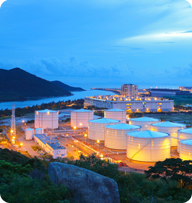 Welcome
Redundant OptoAcoustic Technology for Genuine Monitoring
OptoAcoustic gas detection determines gas content via the measurement of acoustic pressure waves that are propagated as a gas is irradiated under an appropriately tuned light. A gaseous mixture diffuses through a membrane into a measurement cell, which contains an optical light source and a microphone. Incident light modulated at a specific frequency is briefly absorbed as intermolecular energy by the gas molecules and then released as translational energy, creating periodic temperature and pressure changes that generate measurable acoustic pulses.
The novel dual-cell detector (Patent # US 7,213,444 B2) is comprised of two separate and identical cells that act interchangeably either as the primary gas-measurement cell or as a secondary compensation or reference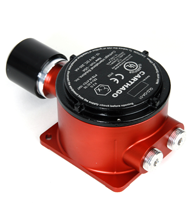 Our Products
The OptoAcoustic Gas Detector, available as GLD-OA-01 for LEL and GLD-OA-02 for Carbon Dioxide monitoring is a microprocessor-based, self-contained gas sensor that provides continuous monitoring of combustible gas leaks (such as Methane CH4 or Propane C3H8) in the concentration range of 0 to 100% of the Lower Explosion Limit (LEL) respectively 0 to 20,000 ppm CO2. It can be used as a stand-alone, or as part of a larger facility protection system using other control and automation equipment.
About Us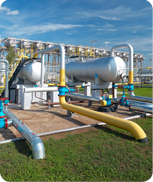 Carthago International Solutions is a privately held, independent high-tech company providing cutting edge electronic instruments for control and automation. The Company has assembled a team of experts dedicated